Jinsi ya Kujiunga na JKT 2022? How to Join JKT
Jinsi ya Kujiunga na JKT Tanzania
Jinsi ya Kujiunga na JKT 2022 How to Join JKT Tanzania,Sifa za Kujiunga na JKT,Umri wa JKT,JKT Tanzania 2022, Nafasi za kazi JKT Tanzania 2022, Jinsi ya Kujiunga na JKT 2022 How to Join JKT Tanzania – Complete Guide
Jinsi ya Kujiunga na JKT 2022 How to Join JKT Tanzania,Sifa za Kujiunga na JKT,Umri wa JKT,JKT Tanzania 2022, Nafasi za kazi JKT Tanzania 2022, Jinsi ya Kujiunga na JKT 2022. Young people have been recruited into the country's Defense and Security Forces, such as the JWTZ, Police, Prisons, National Security, and private security institutions, from the Nation Building Army.
This has been the source of recruitment for these forces. Therefore, the Nation-Building Army is currently accepting applications from young people in compliance with the legislation.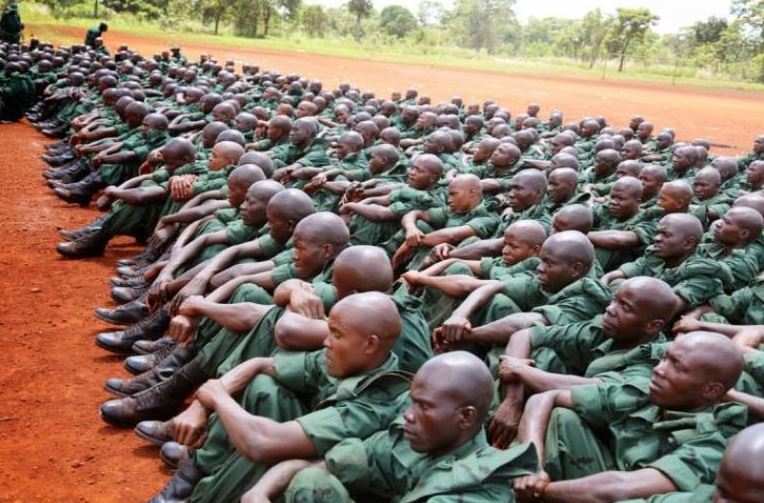 To educate young people about the importance of having a work ethic and being responsible members of society.
The requirements for a young person who wants to join the Nation Building Army as a volunteer.
You need to be a Tanzanian citizen.
You have to be between the ages of 18 and 23 to be eligible.
Should have finished seventh grade and continued on with their education
He can't be married and he can't have any children or any dependents.
Have the willingness to abide by all of the military regulations that will be placed on him while serving in the military (escape, theft, drunkenness, smoking marijuana, drugs and pregnancy etc.) You will be prosecuted and discharged by JKT if you commit a significant offense while serving in the military.
Be prepared to depart the Nation Building Army upon the completion of his term with the organization;
Exhibit proper etiquette and behavior at all times.
Legal prerequisites for young men interested in serving in the military in the interest of nation building
You need to be a Tanzanian citizen.
You must be between the ages of 18 and 35.
You need to have finished Form Six in order to proceed.
Be willing to observe all of the military rules that will apply to him while he is serving in the military (smoking bang, doing drugs, and getting an abortion will all result in disciplinary action from JKT).
Absenteeism is not acceptable, and if it occurs again, the contract will be considered a breach of contract.
Exhibit proper etiquette and behavior at all times.
KNOW THE PROCEDURE FOR JOINING JKT
Every year, JKT recruits new young people to serve as volunteers from all parts of the country. The standard operating procedure is for JKT to compose a letter to the heads of the regional offices, in which they detail the openings that have been allotted to the region.
Following the receipt of a letter from the JKT Chief detailing the number of openings for young people who were planning to join, the Region was informed. These roles are distributed across the province in accordance with its districts. Jinsi ya Kujiunga na JKT Tanzania
In addition to this, deployment in divisions, counties, and villages is needed of districts. On the bulletin board in district administration offices, job openings like these are frequently advertised in want ads. In an effort to hasten the completion of the report, JKT will publicize openings in the military through both official and unofficial channels of communication. for the citizens, particularly the young people. Jinsi ya Kujiunga na JKT Tanzania
The District Defense and Security Committees are responsible for conducting preliminary interviews in the districts from which the adolescents originate. These interviews are followed by interviews performed around the region to determine the total number of youths in the region. Jinsi ya Kujiunga na JKT Tanzania
After the activity has been finished in the regions, the JKT will dispatch teams of officers and soldiers from JKT Headquarters to screen young individuals who have been interviewed in all regions of Mainland Tanzania. Immediately after being brought to JKT forces, young individuals undergo medical screenings. Jinsi ya Kujiunga na JKT Tanzania
The Army to Build a Nation (JKT) has recently made an announcement regarding the availability of volunteer training opportunities for young people. Despite this announcement, the Army to Build a Nation (JKT) has emphasized that it will not be involved in the process of providing jobs for young people in organizations, defense and security agencies, as well as governmental and non-governmental organizations. Jinsi ya Kujiunga na JKT Tanzania
This information was provided by Brigadier General Hassan Mabena, Head of the Administrative Branch of (JKT), while he was addressing to journalists on a variety of subjects pertaining to (JKT) today, Thursday, August 25, 2022. A statement to the effect that young people from Tanzania and Zanzibar will be included in the process.
He mentioned that the process by which young people can apply to join the training and be selected to participate in it is going to be organized by the offices of regional and district heads beginning today, which is Thursday.
He stated that the next step would be to take those young people who had completed the sixth form and would be graduating from their training the following month. He went on to say that one of the criteria for those who wanted to volunteer was to be between the ages of 16 and 18 and have completed the seventh grade of education.
A person with a sixth form education should not be older than 18 years old and should not be older than 22 years old, whereas a person with a fourth form education should not be older than 20 years old.
At the level of a diploma, their maximum age should not be greater than 25 years, while at the level of a degree, it should not be greater than 26 years, and at the level of a master's degree, it should not be greater than 30 years.
"For young people who completed form four and form six between the years 2019 and 2022, they must have a score of at least 32, and for young people in form six, they must have a grade of first to fourth. According to Brigadier General Mabena, "They must have a birth certificate as well as a grade seven education and they cannot be and the mark of drawing the body."
Aside from that, Brigadier Mabena stated that JKT is not involved in providing employment to young people who will have the opportunity of training or finding them employment in other fields. Instead, JKT is involved in providing training that helps them become self-employed after the completion of their contract with the army.